CA in Motorsports
In addition to the garage work for customers, David, and more recently his sons have been, and are, active participants in motorsports. In particular David has been racing since the days of grainy old black and white film ... Ok maybe not that long!! But since his early twenties has been an active competitor in many forms and classes of racing. From circuit racing, sprints and hillclimbs, to rallying and autotests. This page reflects some past and present events.
---
Bentley Blower to Angouleme
Bill Barron asked us to take his Bentley Blower to the annual Circuit de Remparts in Angouleme, France. This is really an event in 3 parts. The Friday night is a Concours de Elegance held in an open shopping area under spotlights with a drive on ramp cum stage with a lot of razzamataz. The following day is a tour of roughly 200 miles through the French countryside with many thousands of locals cheering on, stopping for a large lunch at a very elegant Chateau, (along with the obligatory wine). And the third day is the historic street race round the Remparts of Angouleme.

Although it would have been great fun to have driven the whole way we elected to take it in the enclosed trailer behind the Land Rover, which is thirsty enough but considerably cheaper than driving the Bentley (which costs around £350 a tank to fill up !).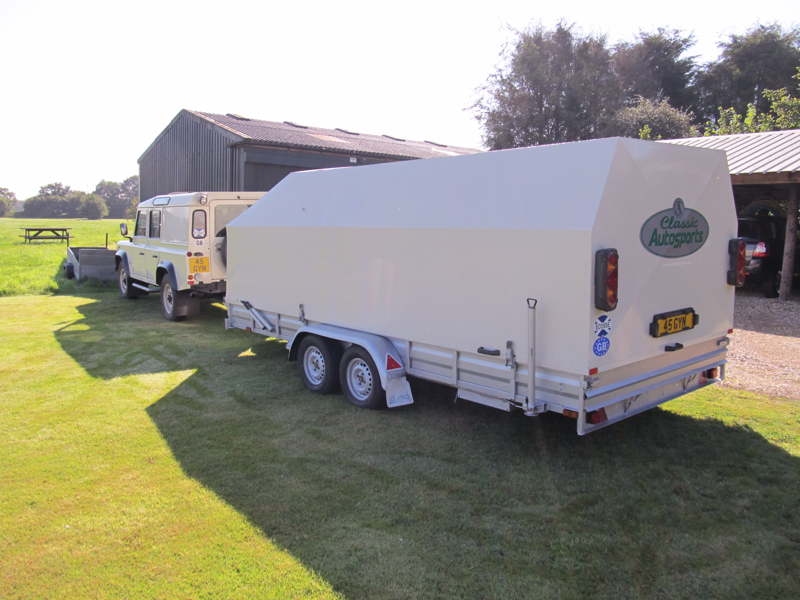 So we made plans, logistics have to be thought through when it comes to transporting a million pounds worth of Bentley and our choice of Gite to hire was dictated by garaging and security. So we hired a lovely place in a small village about 25 kilometres south of Angouleme called Barbezieux Saint Hilaire, the choice being completely dictated by the cars needs (i.e. security) rather than ours ! but it was a very comfortable town house with all the facilities we could ever wish for close to restaurants, shops and supermarkets.

Our route would be from Inverkeilor to Southampton, stay overnight with Gavin and Maggie Hutton, Then the following day board the overnight ferry arriving in St Malo the following morning. Then an easy drive down the west side of the country to Rennes, Noirt, then on to Barbezieux.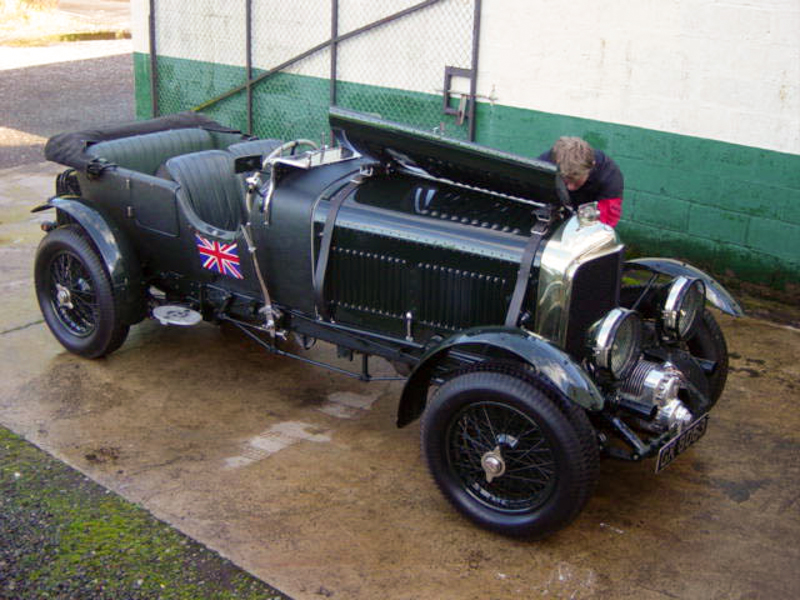 The Bentley was checked over with all the oils being changed, carburettors rebuilt, magnetos synchronised and set. New clutch and brakes adjusted. Not to mention a full service and check over of both Land Rover and the enclosed trailer. The plan was that Hazel and I would drive out with Land Rover and Bentley in trailer, then Bill, Wan, Gareth and Clair would fly out the following Thursday to join us. After loading up with tools for every eventuality we could think of, along with many different cleaning materials, not to mention suitcases for 6 people ! we set off, "fully loaded" had a different meaning !

Gavin and Maggie Hutton (retired fruit farmers) very kindly invited us to stay overnight with them in Southampton. Gavin is the proud owner of 2 concours quality De Tomaso Panteras and a Lamborghini Diablo. The following morning we had a bit of a surreal breakfast on Gavin's lawn with all three of his super cars lined up in front of the breakfast table, they did make a lovely sound ! ... not sure the ladies appreciated the high octane breakfast mind you.

The following evening we set off for the ferry port at Portsmouth where already there were an enormous amount of Austin Healeys, Jaguars and Triumphs gathered, all going down to Angouleme for the event. It was a nice sailing with a lovely sunset going out of Portsmouth harbour. Eight o'clock the next morning the sun was shining again when we rolled into Saint Malo harbour and we were soon off and on our way, being passed by what seemed like hundreds of British sports classics. The Bentley as you can imagine is a fairly heavy old beast so it was a gentle tow, the Land Rover Defender coping well and being ideal for the job as long as we kept the speeds down to 55 to 60mph, stopping for a picnic already prepared by Hazel, the hostess with the mostest, we eventually arrived in Barbezieux around 6 hours after leaving St Malo.

We spent the next couple of days enjoying the sun and cleaning every inch of the Bentley when we had a phone call from Colin and Ann Stewart from Blairgowrie, who were touring in their E-Type roadster and had been staying near La Rochelle and decided to look us up. Colin is a dab hand on the BBQ so we had a couple of days of enjoying Colin's culinary delights along with good banter washed down with some great wine !

Thursday arrived along with Bill, Wan, Gareth and Clair who had flown in to Bordeaux. Bill was all prepared to start cleaning the Bentley and discovered it was not only shining on top but underneath, engines, axles, absolutely spotless. Maybe we were ready for a Concours de Elegance after all.

On Friday afternoon we drove into Angouleme in the Bentley and discovered the town centre absolutely full of vintage and classic cars, the atmosphere building with every addition of cars and enthusiasts, many of them from the UK.

We were not sure where to park so asked a local shop keeper. He replied "this weekend a classic car can park anywhere" ! Oh well, so we parked alongside other cars parked half way up a kerb on double yellows.

After an afternoon of wandering about admiring the cars and breathing in the high octane fuel and atmosphere we went to house to change into our Concours de Elegance gear. A major part of this concours is dressing up in period dress appropriate to the car. So Hazel and Wan dressed up with long 1930s dresses with closh hats and Bill and I being very undecided until the last minute went with our full kilt outfits. Back into Angouleme and into the main shopping area, Plaza de Mars, where the Concours contestants were lining up. Once we had disembarked from the car a large crowd gathered, the car and kilts seemed to be causing equal amounts of interest !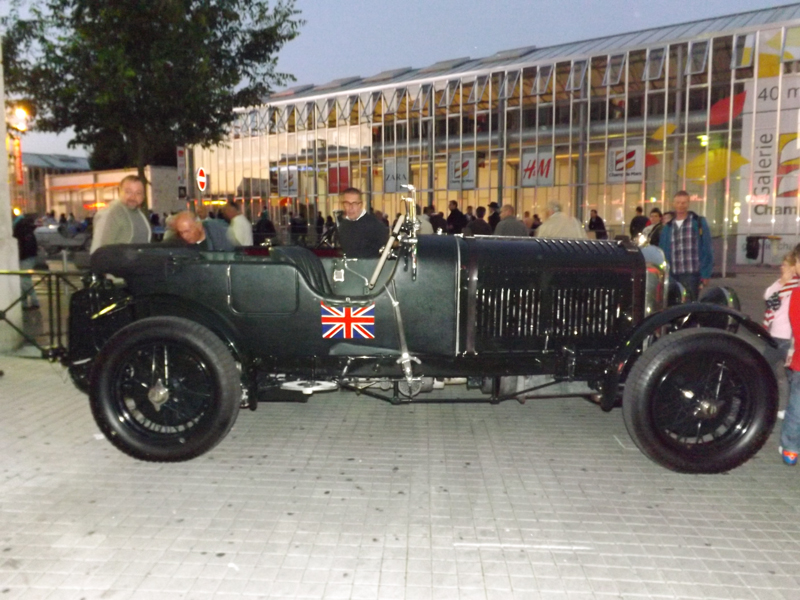 Eventually we were called onto the stage, Bill driving up the ramp and into the spotlights with some applause, which once we stepped out and our kilts were seen turned into an incredible loud roar among cheers and waving from the several thousand people gathered. What a reception.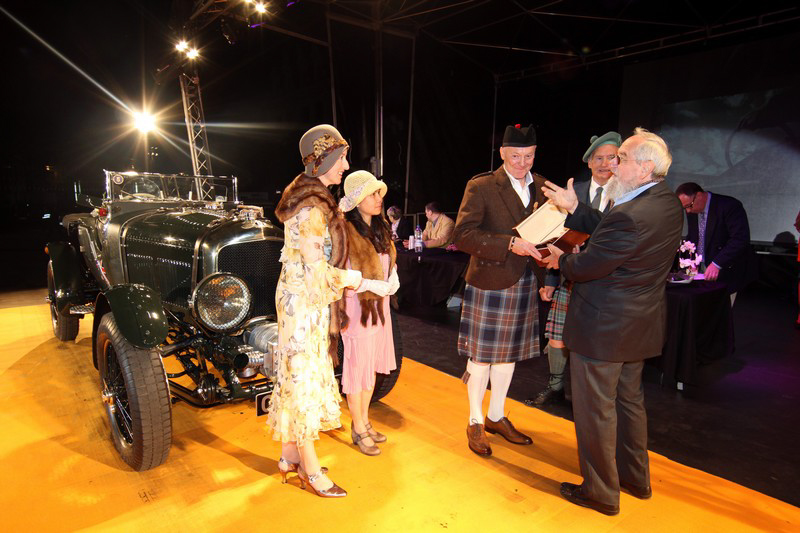 Even the four judges sitting behind their tables smiled and applauded, what a reception. After shaking hands with the judges we got back into the car and drove back round into our parking slot alongside the other cars. A short while later one of the organisers asked us not go away as we had won something. A surprise then when we were called back to the stage, again to loud applause, and then announced that we had won 2nd prize overall.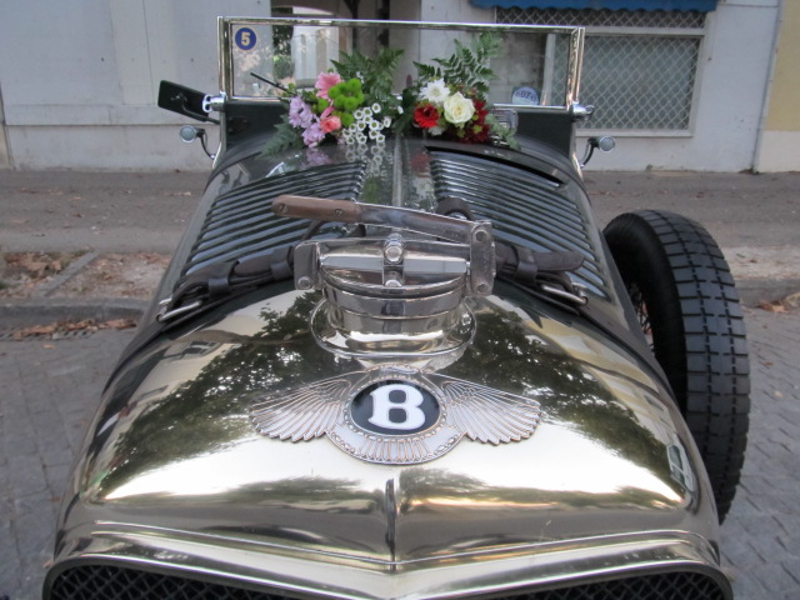 The following morning we were up early to start the International Rallye Charente. Starting from Chais Magelis in Angouleme down by the river , what a sight, literally hundreds of classic cars were gathering, everything from pre war Bugattis, Delahayes, Delage, to post war Jaguar XK, E-Types, Aston Martin DB4 Zagato, Bristols, Ferraris, DB, Citroens, just about any make you could think of. What a sight.

After a bacon roll and coffee we queued up for the starting ramp, slowly making our way through the thousands of spectators and onto the ramp where they were setting cars off every 30 seconds after a short interview with local radio and TV presenter. Once flagged off the ramp and into the countryside our Bentley Blower gathered pace and was soon in good stride catching up some of the other participants.

Every village and small towns we were going through were completely lined with people of all ages waving to us. From small tots to old age pensioners, they had got their tables out by the side of the road and were making a day of it just watching and waving to all the cars (in between eating and a drop of vino) coming through of which it is estimated there is probably around 600 cars driving the rally route. It was all very French (i.e. leisurely) with several rest halts, then on to Chateau de Rochefoucald with it's moat and draw bridge entrance, what a lovely place and setting with wonderful panorama views. The food (and a very small wine) were as you would expect were typically French and superb in every way. Once fed and watered, and along with admiring other cars, chatting to their owners, lunch had lasted a good couple of hours, so everybody was in good spirits for a dash through the countryside. Good weather, good countryside with nice roads and nice people all waving, the odd expat jumping up and down when they saw the Bentley with Union Jack on the side, all made for a great days driving. Coming back into Angouleme was also an amazing sight, thousands of people lining the route, young children asking for autographs until we finally reached the Finishing Ramp, thank goodness just in time as the old Bentleys temperature gauge was starting to climb (must fit Kenlowe). We had completed around 200 miles without a hiccup or problem except Bills poor muscles which were suffering having hauled the Bentley round many tight village corners and hairpins. But a swift Bacardi soon sorted that, so Gareth and Clair drove the Bentley back to Barbezieux, commenting that is was "sheer bliss listening to that big four cylinder, 80 mph, in a 'T' shirt at midnight, life just doesn't get any better".

Next day, Sunday, was race day. Angouleme Circuit de Remparts is the closest you'll get to seeing racing cars competing. It's a street race first run in 1939, stopped during the war years and then run again after the war. The streets round the remparts of the city are closed off during the night before in a very slick operation putting up all the barriers and grandstands. There was several pre war races, a Group B rally car demonstration with Renault Turbo 2s, Quattros all very spectacular. A Formula One GP car demonstration and a full grid full for the Bugatti race with Type 35 and 51 Grand Prix cars, the sound and smell of these straight eight cylinders cars echoing through the streets is really something to behold. Several times, through the top hairpin there was 3 Bugattis alongside each other absolutely broadside, on the lock stops, in unison, very hard racing and just wonderful to watch. No roll over bars, no seat belts. Phew !

The next race for 60s sports cars was equally as breath taking, Alpine Renaults, Porsche 911s, Minis, E-Type and the quickest Reliant Sabre I've ever seen, Fast and frantic, And because it is such a short circuit the action is continuous, no waiting for cars to come round again, its all action all the way with cars constantly jockeying for position all the way through the field. Definitely the best race meeting I've ever been to.

With the meeting over it was fascinating to see them taking down all the barriers and grandstands and within a couple of hours the streets were all back to normal. And apart from some severe black marks you would never know there had ever been all these race car gladiators a few hours earlier battling it out as if there life counted on it.

We stayed on for a few more days, taking the Bentley out for the odd exercise in the sun on these lovely road and then the adventure holiday was over all too soon. A wonderful experience.

Thanks Bill.

---
David & Hazel Scott on their way to winning the Deeside Way Rally, 2010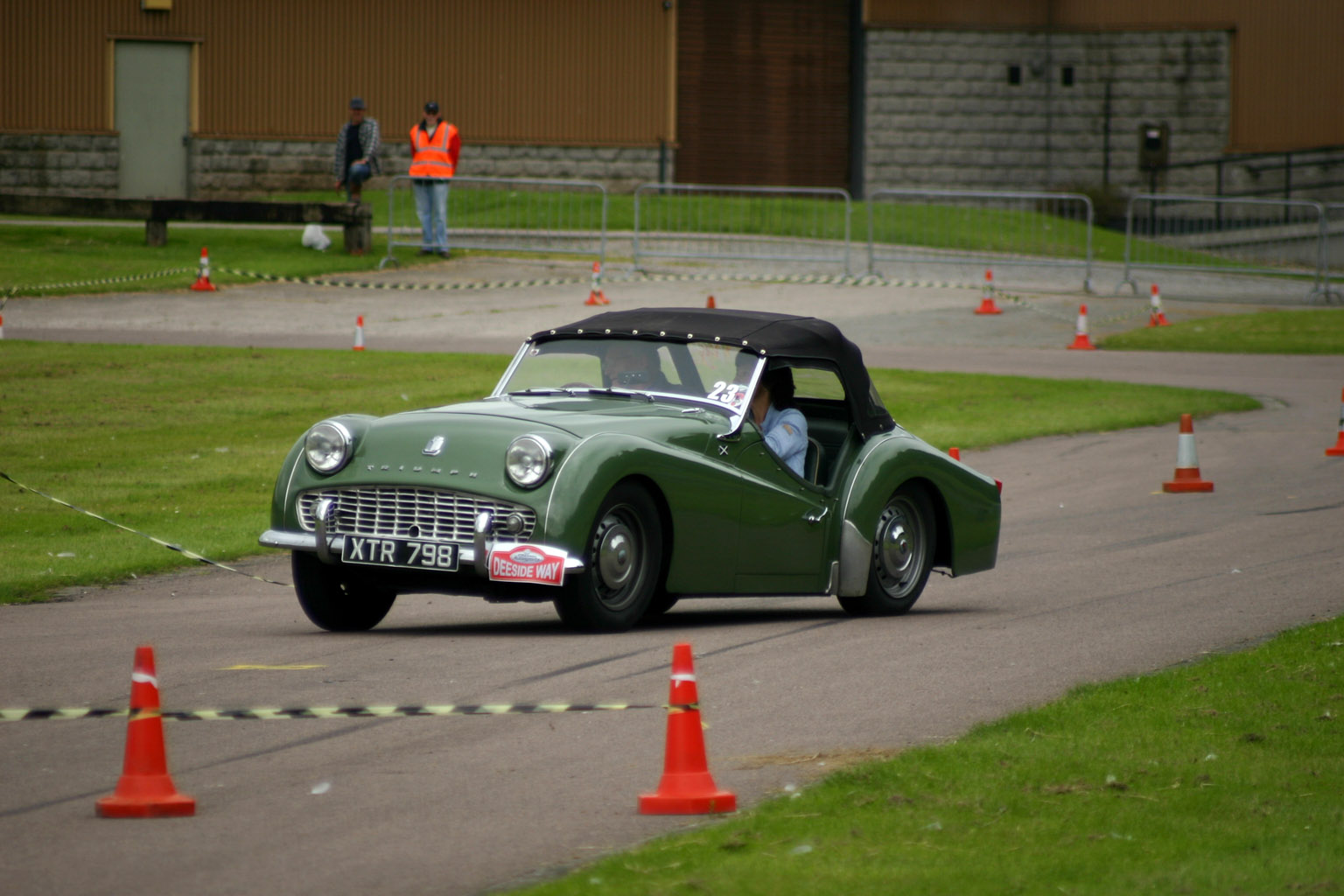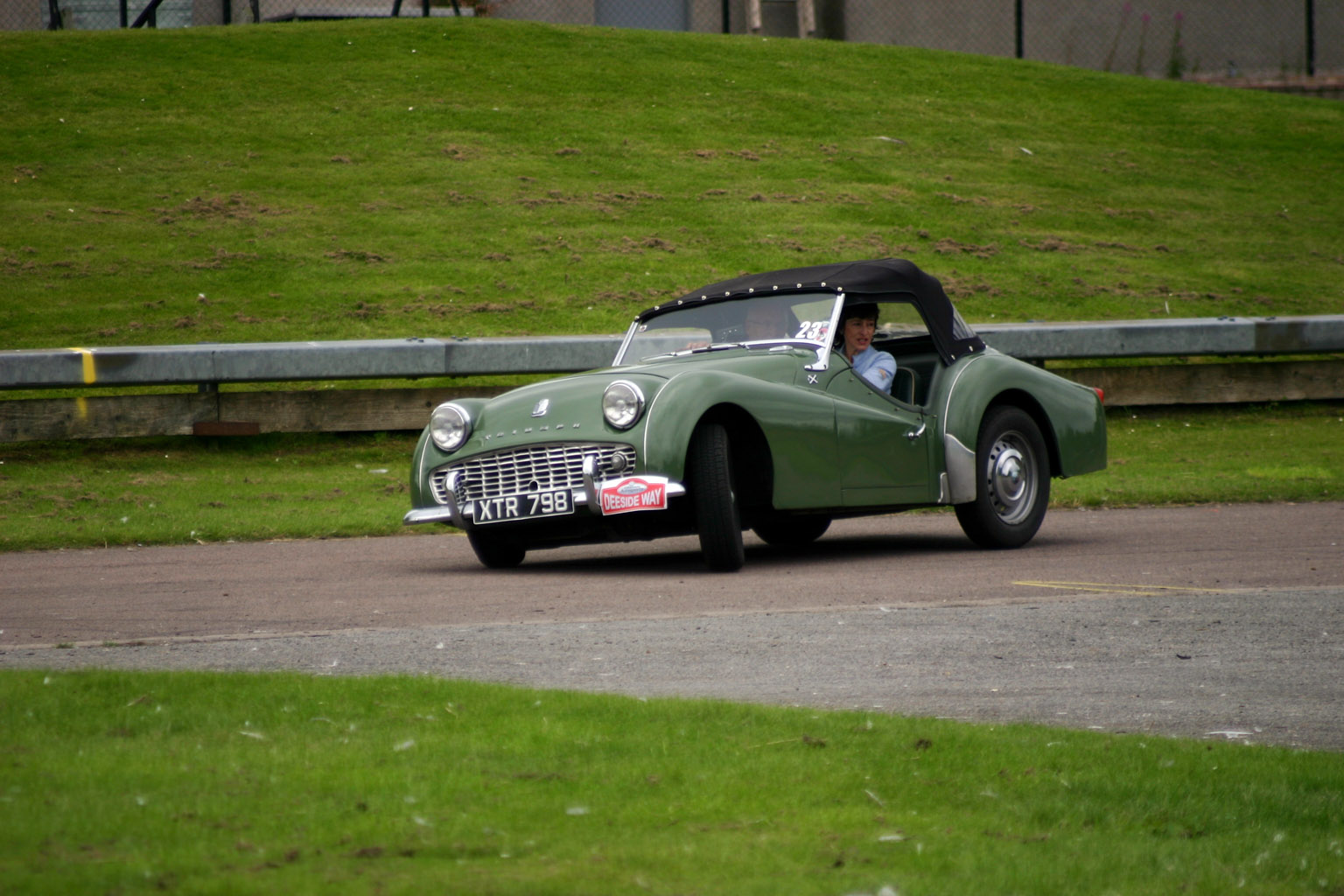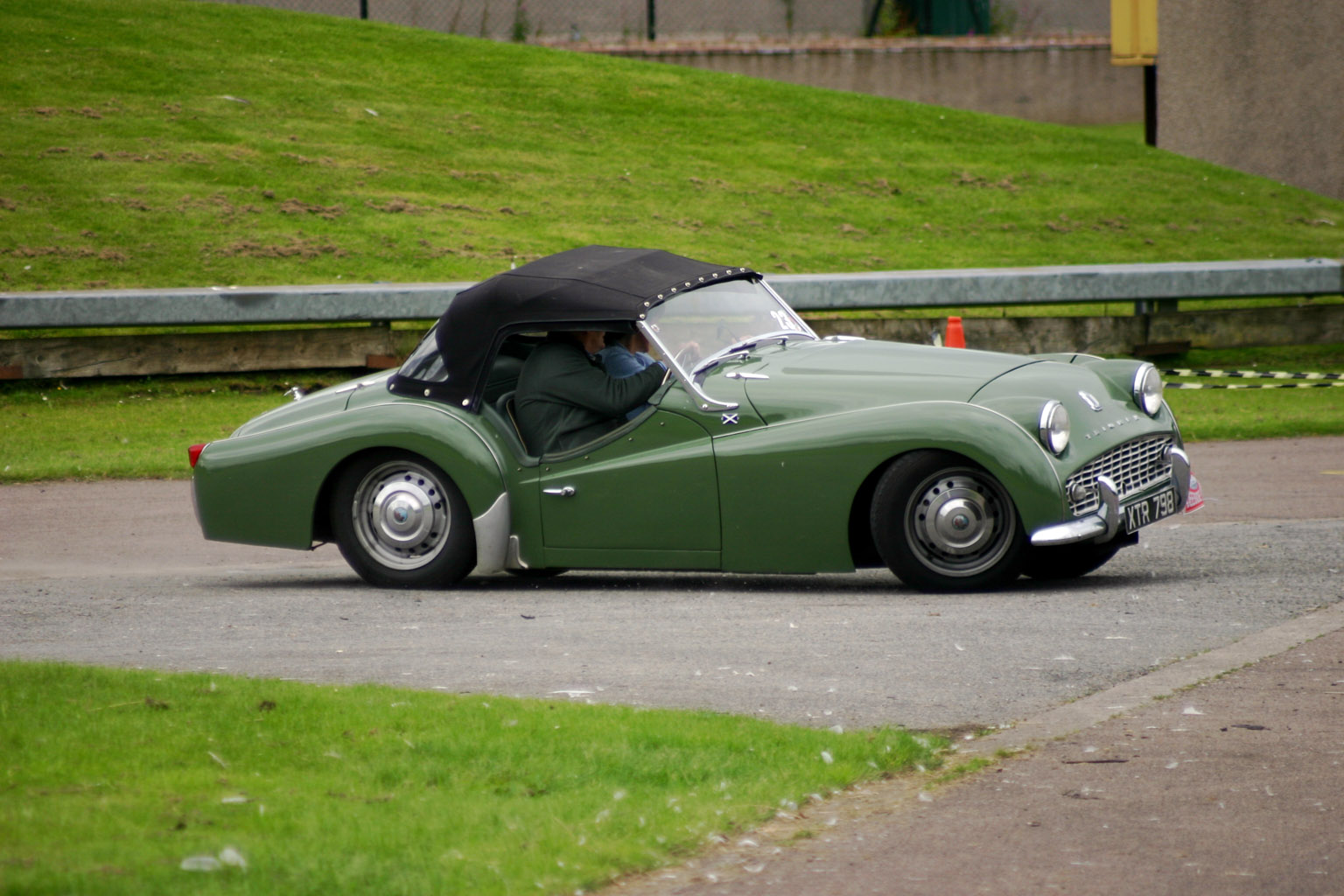 ---
Tour Brittania 2009, 2nd in class and Concours de Elegance Winner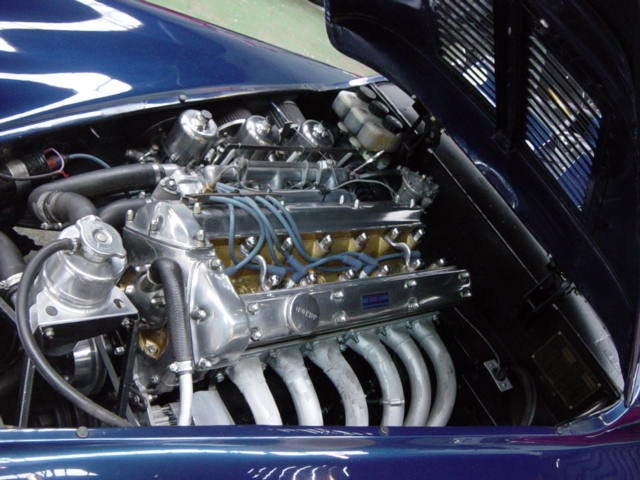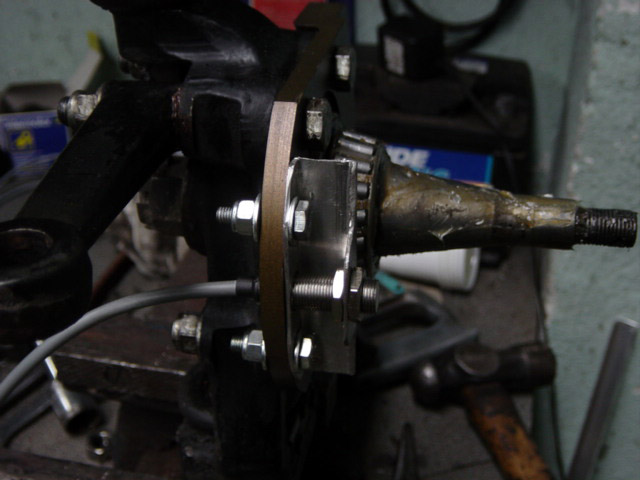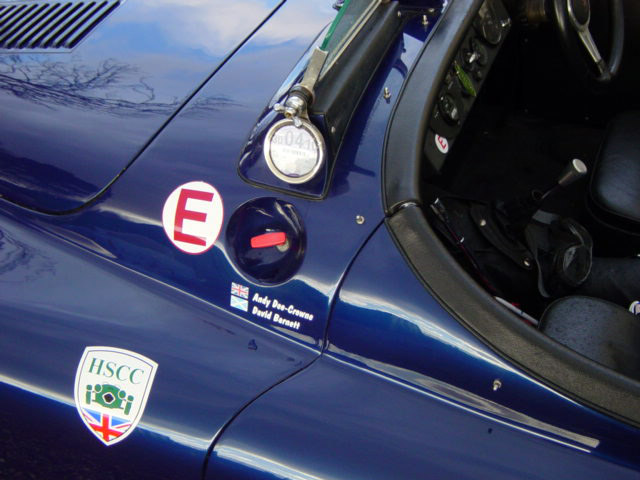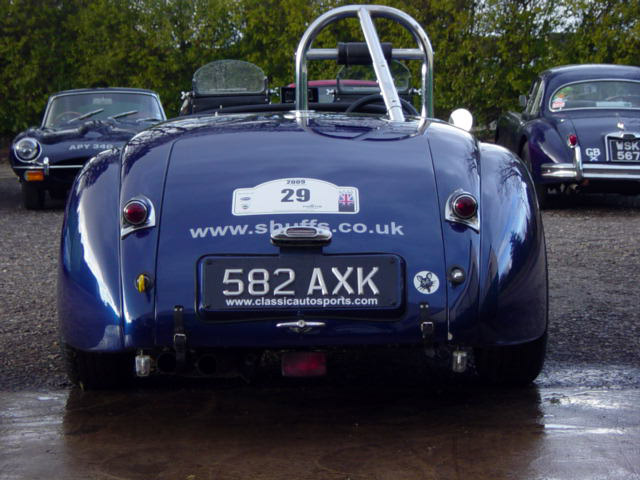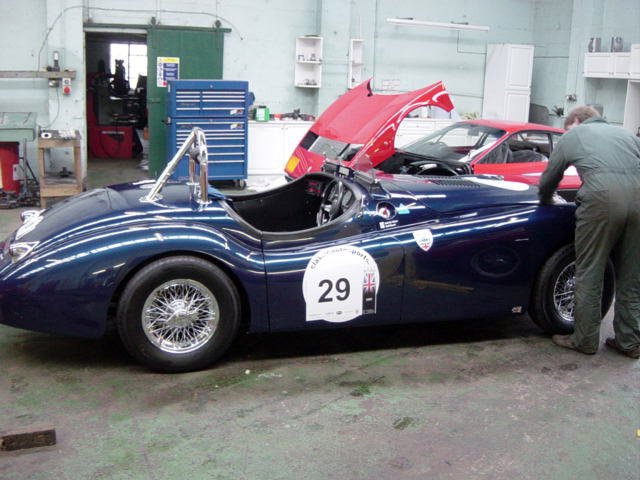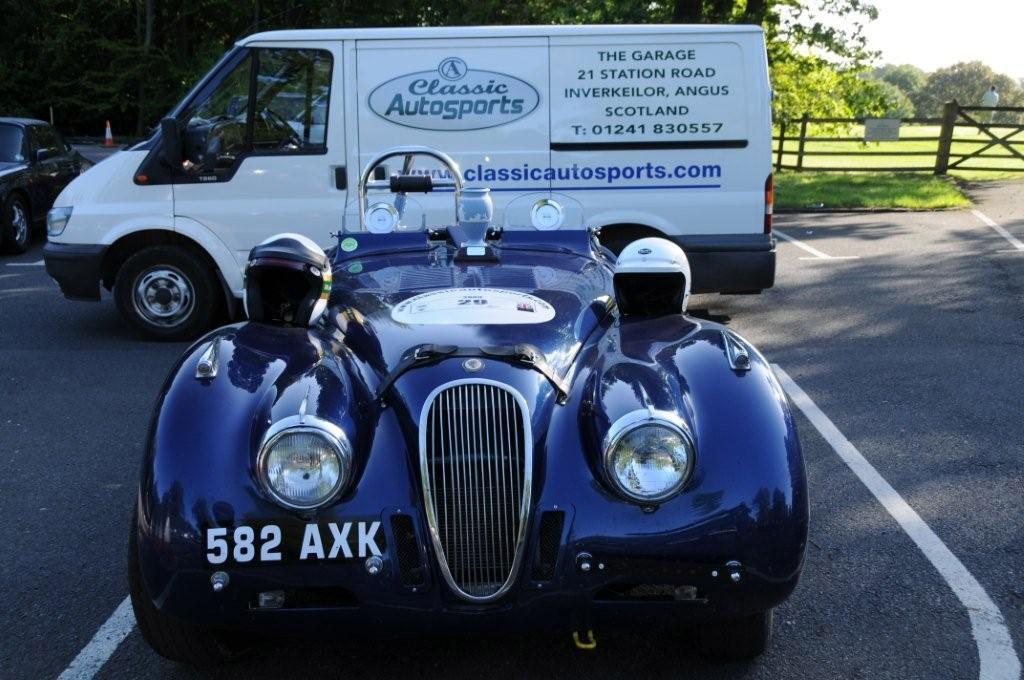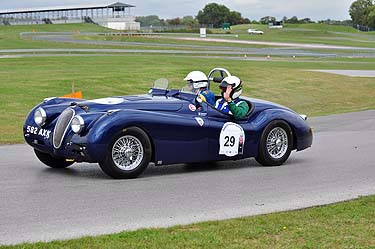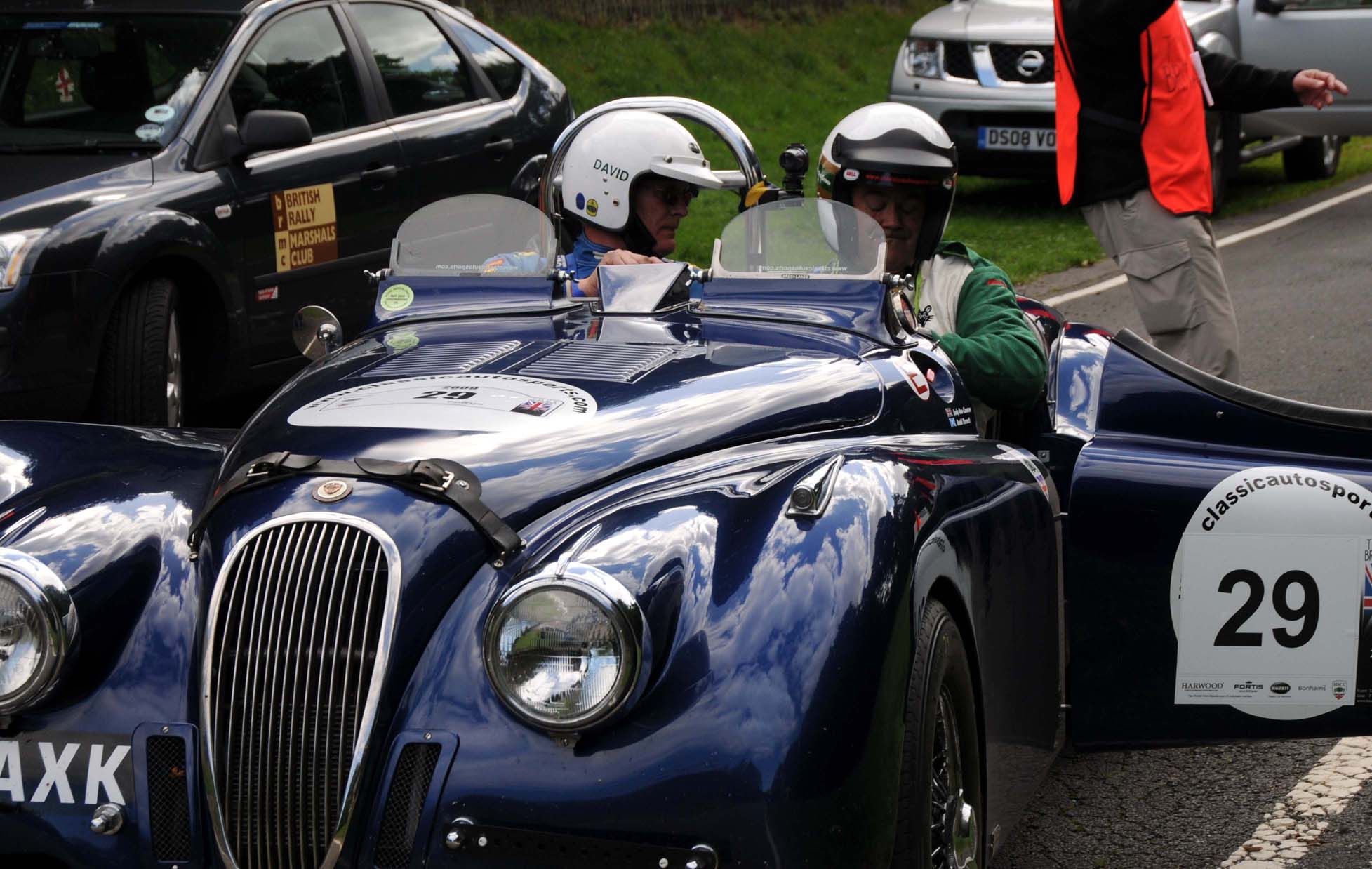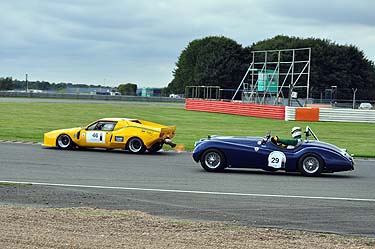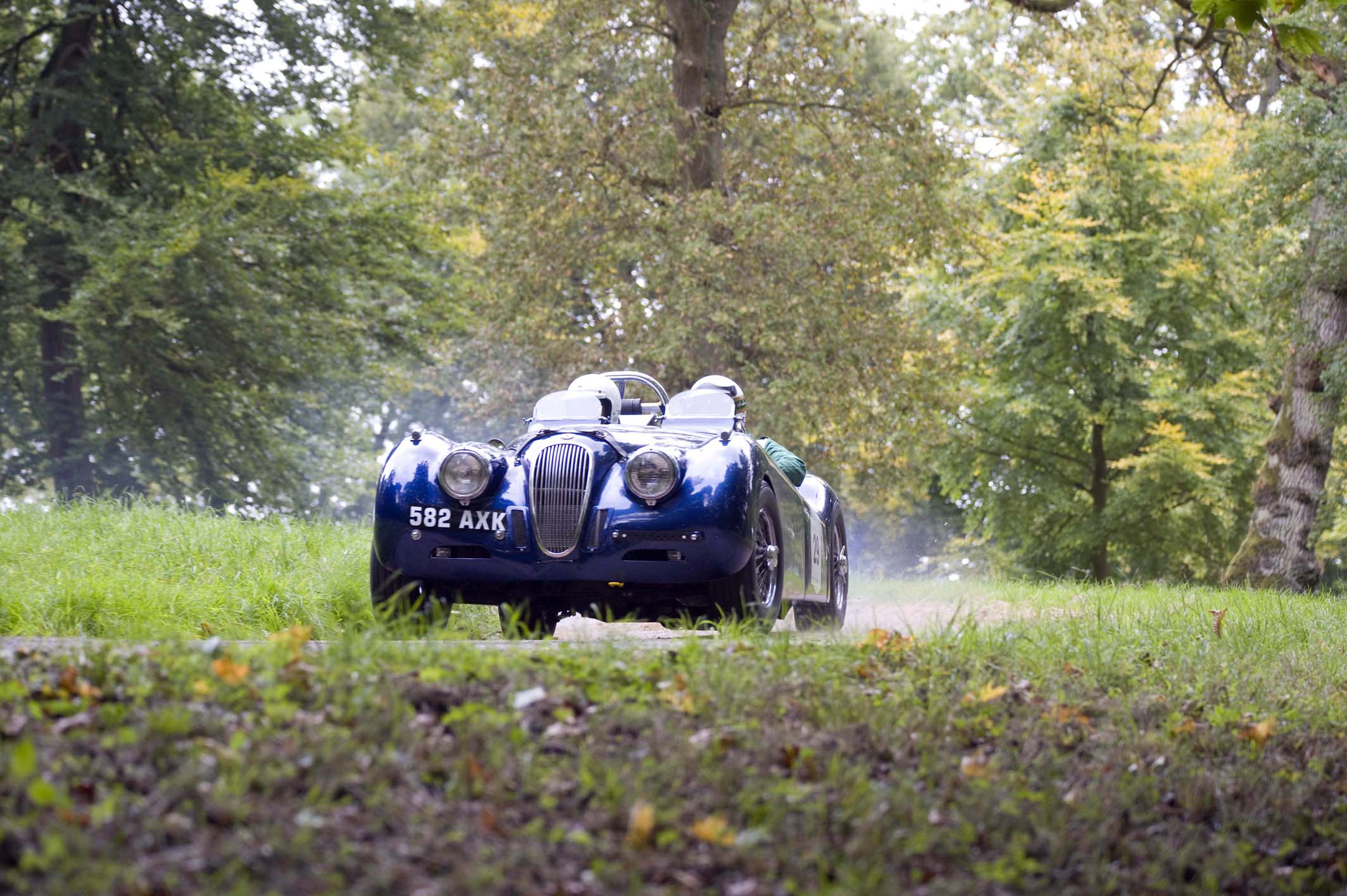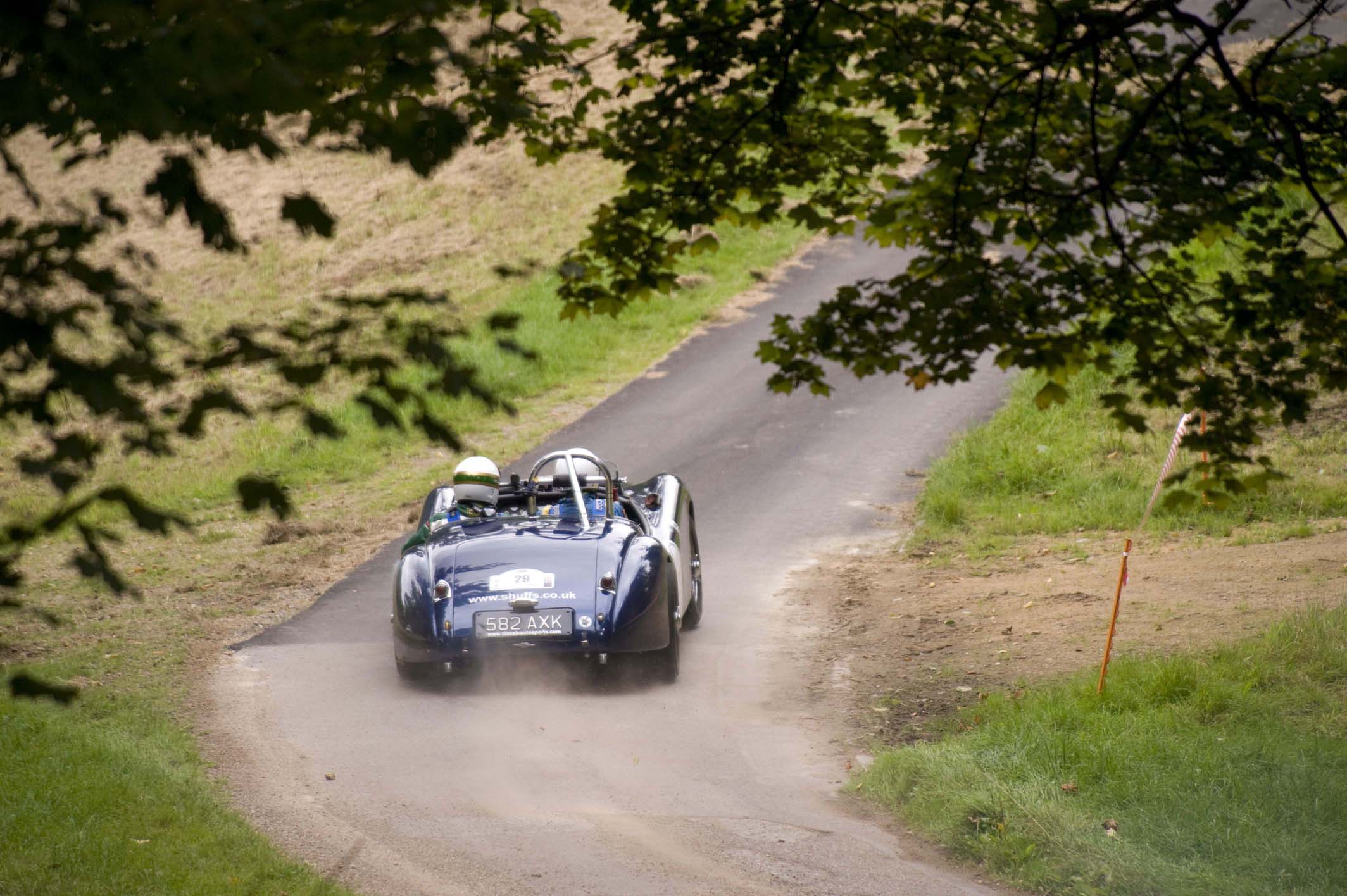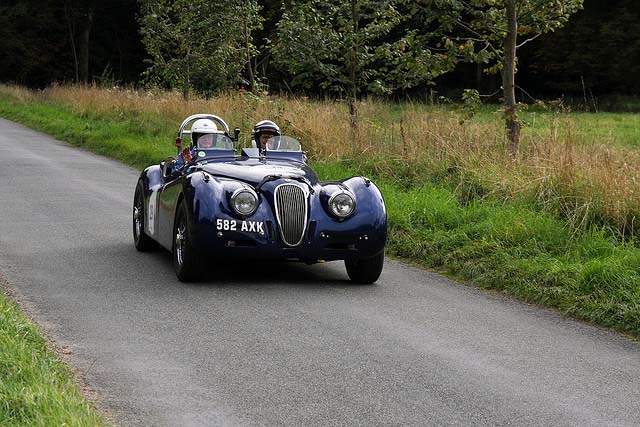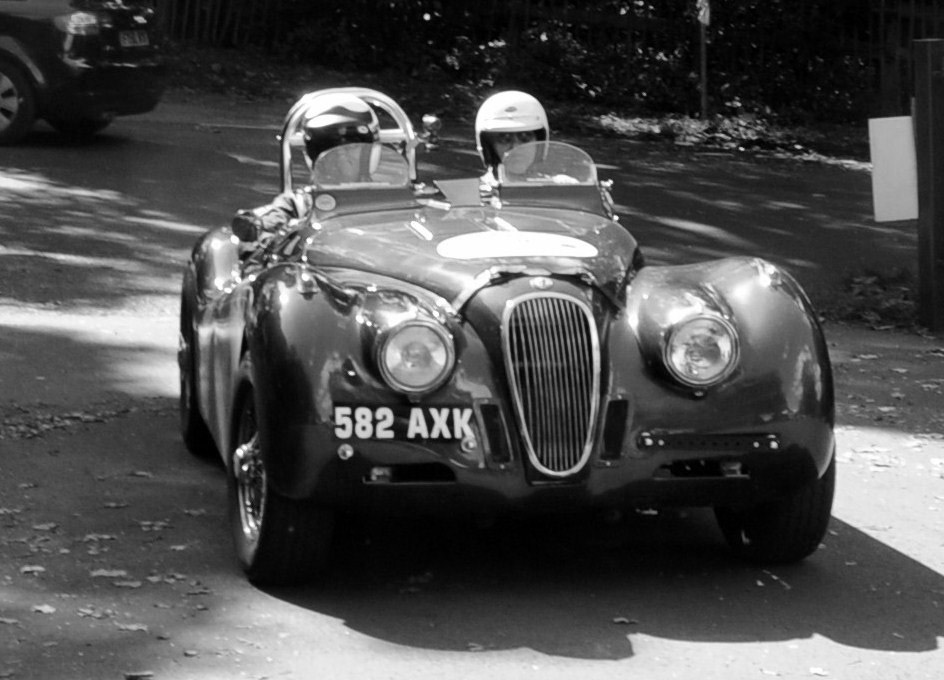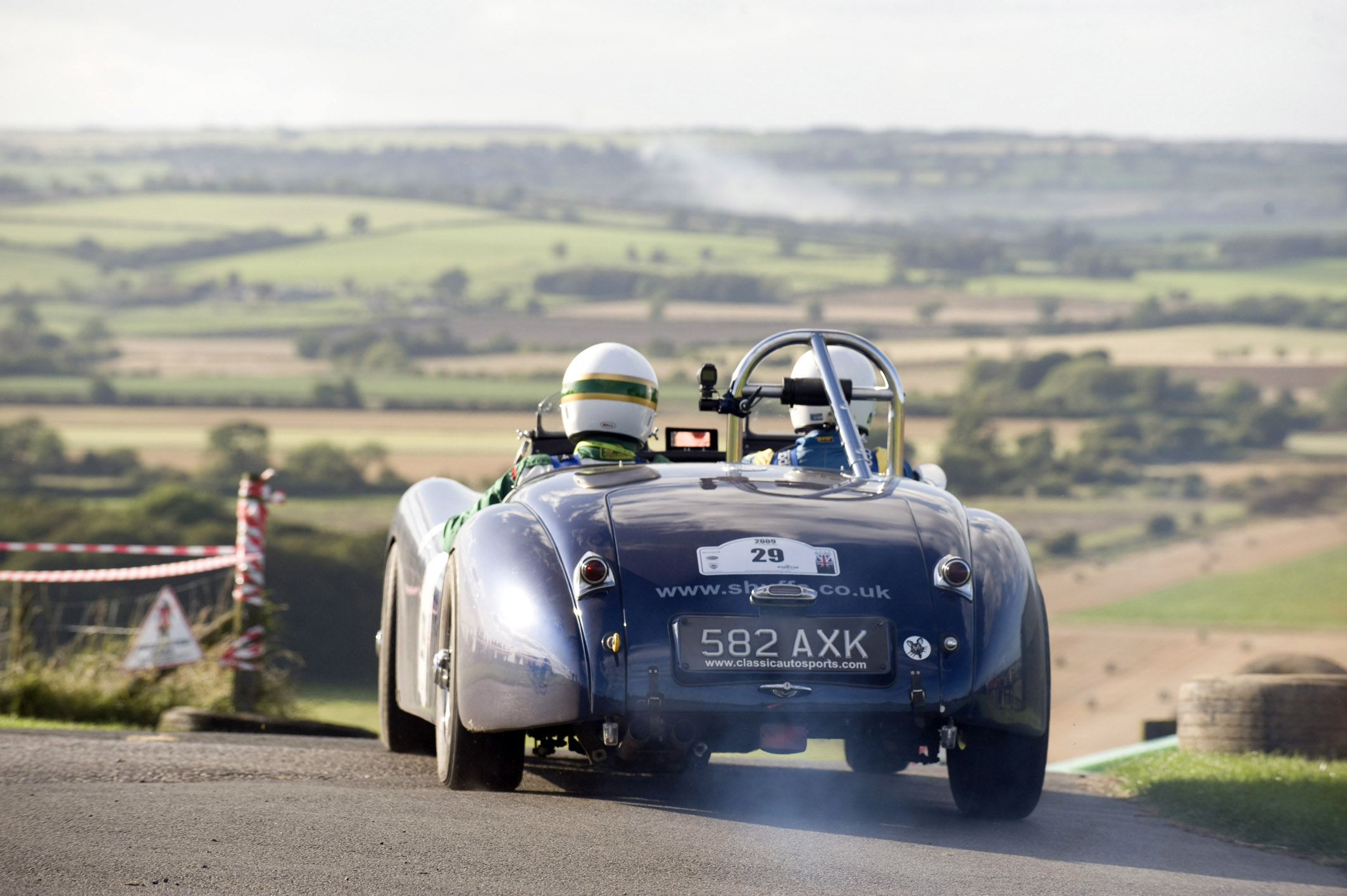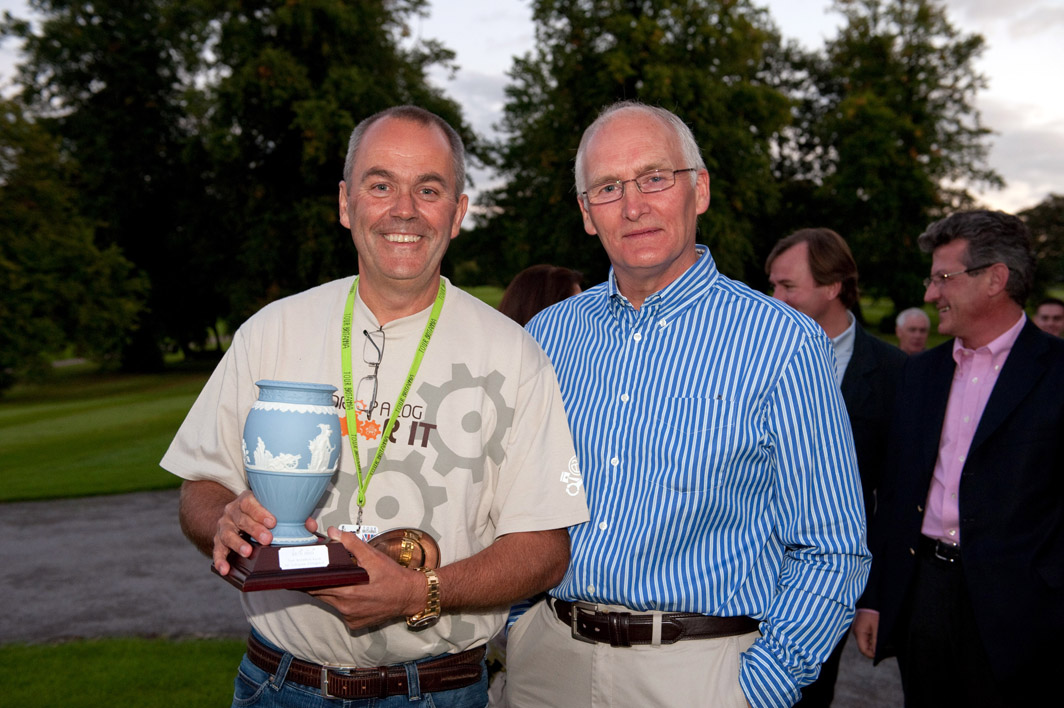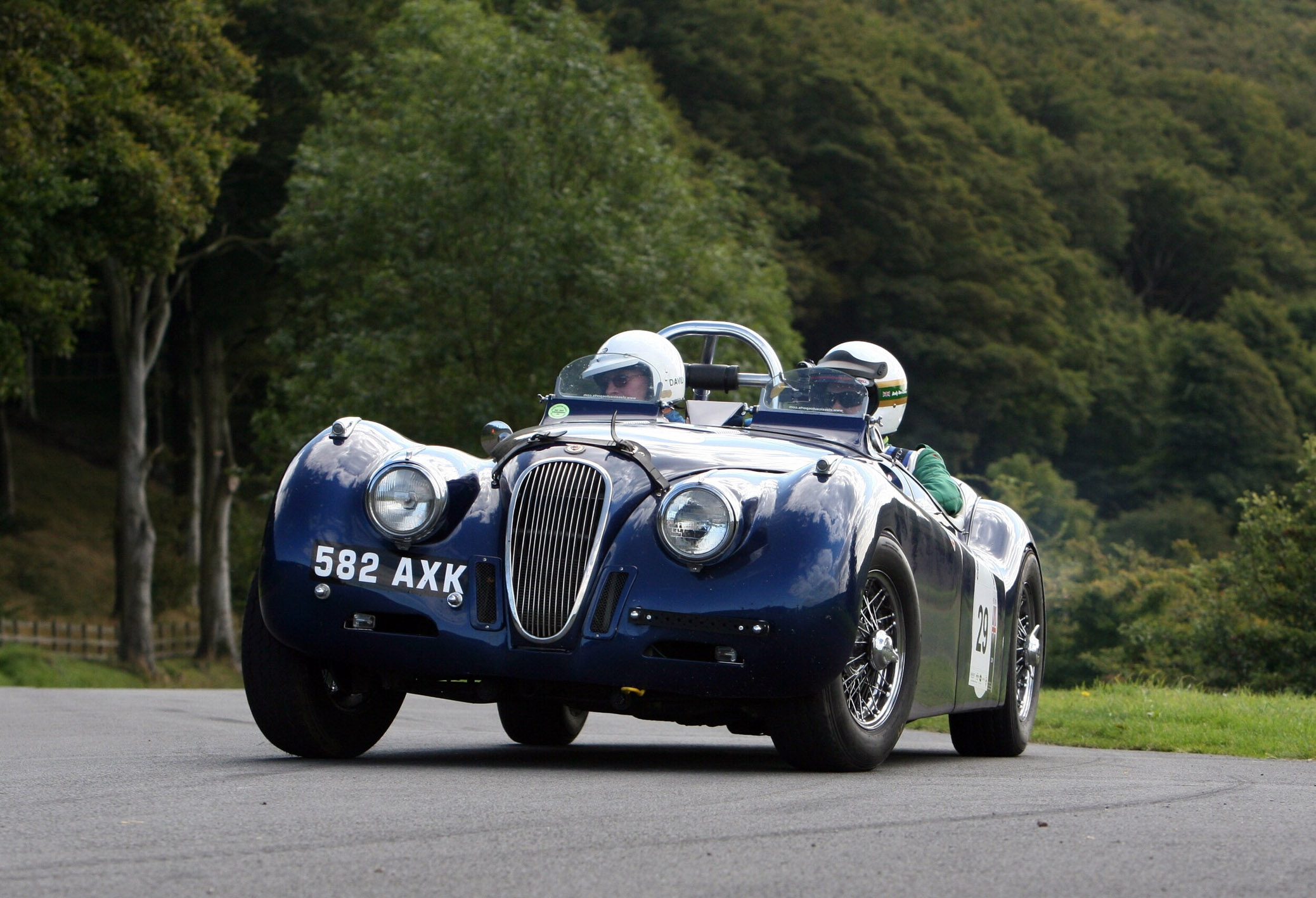 ---
The Deeside Way Rally 2009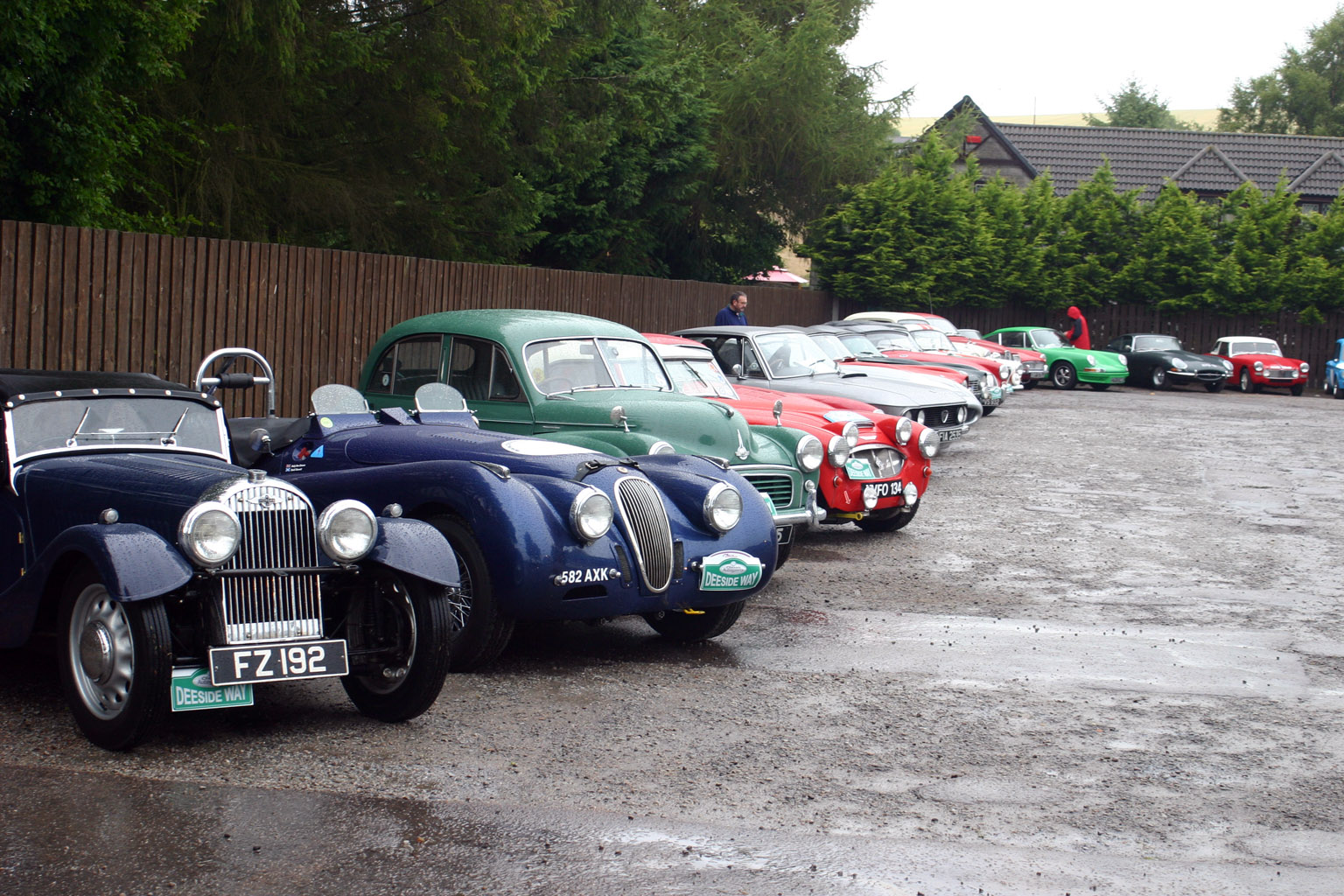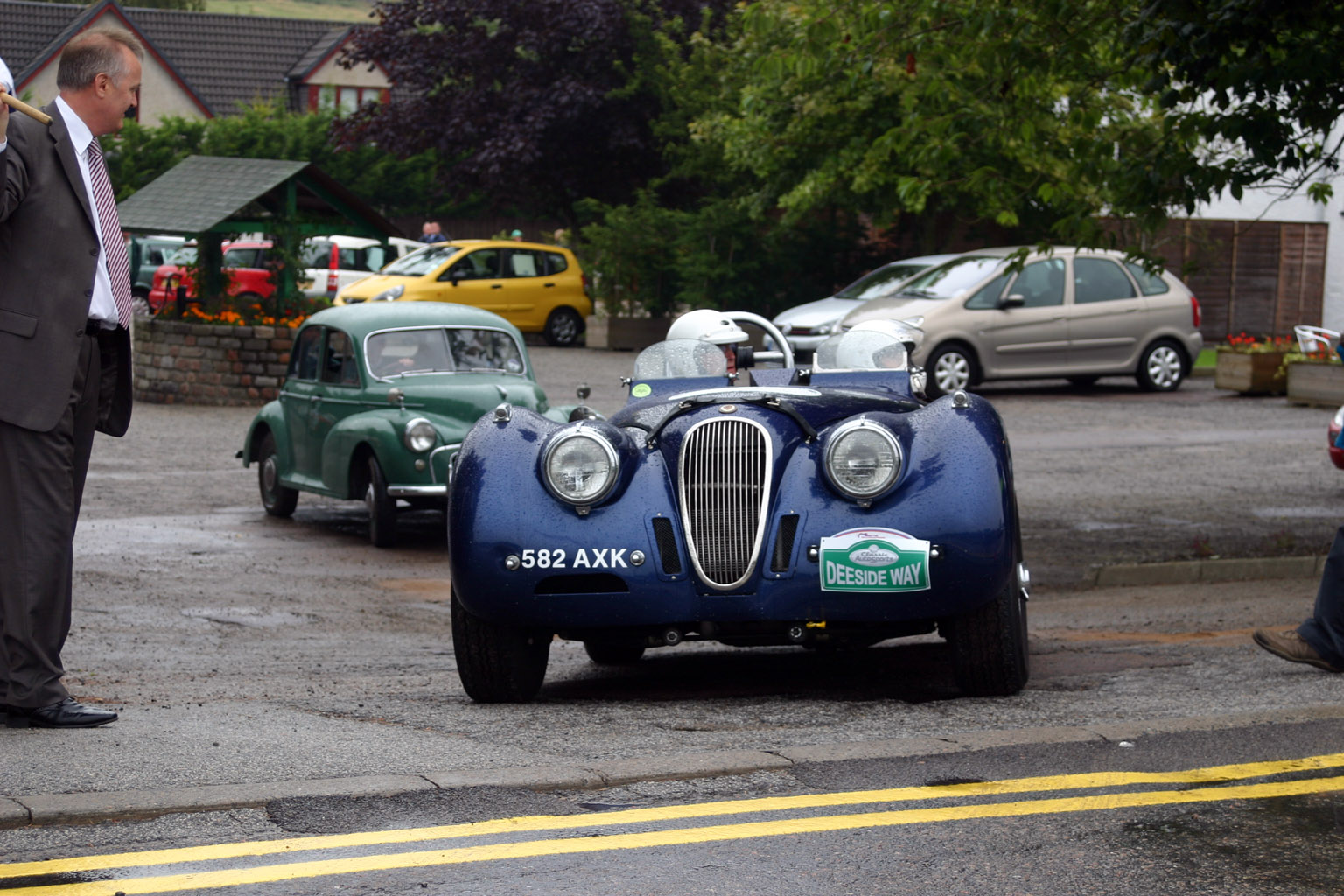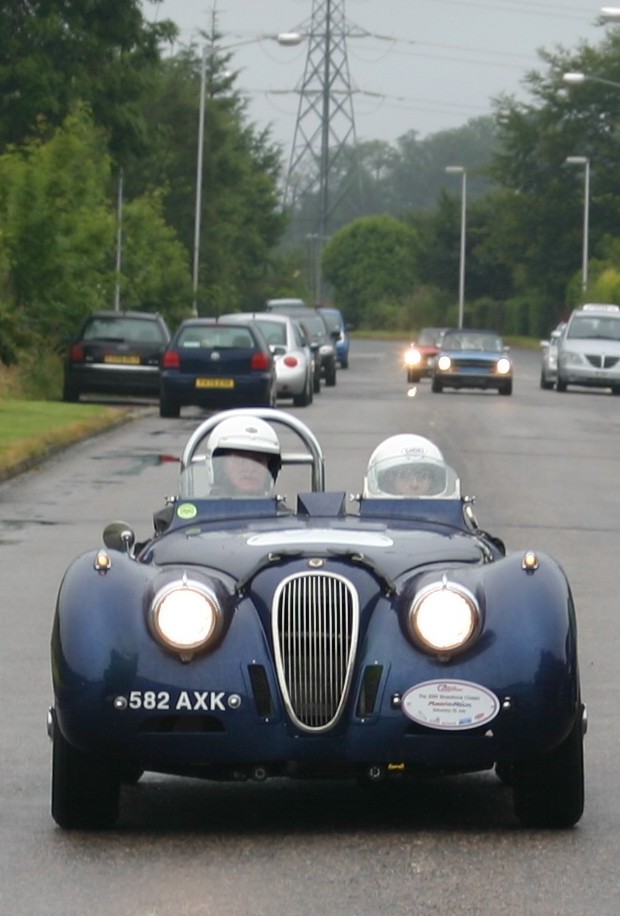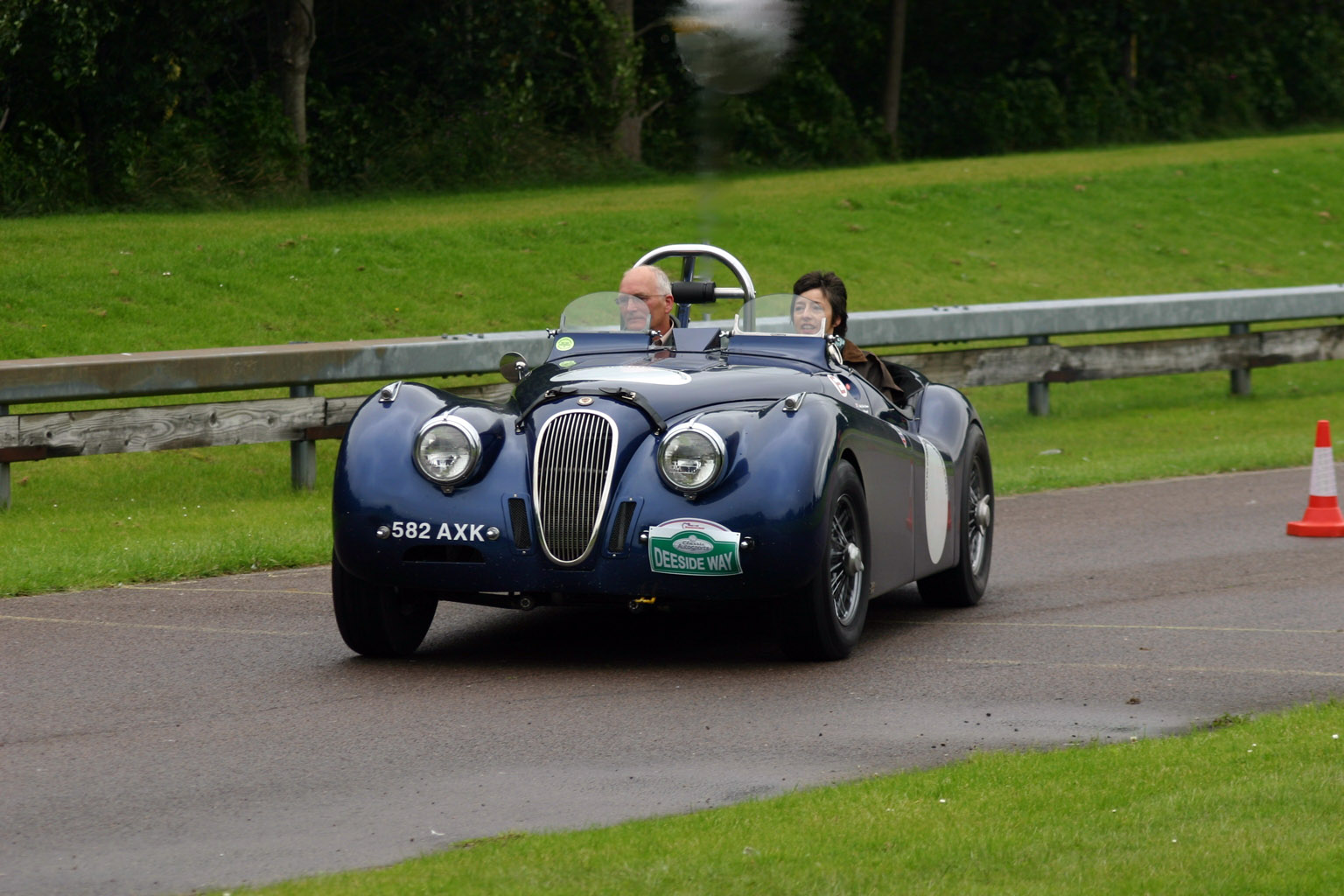 ---
A stop for tea & scones with Christoph & Jude on the Ecosse Rally!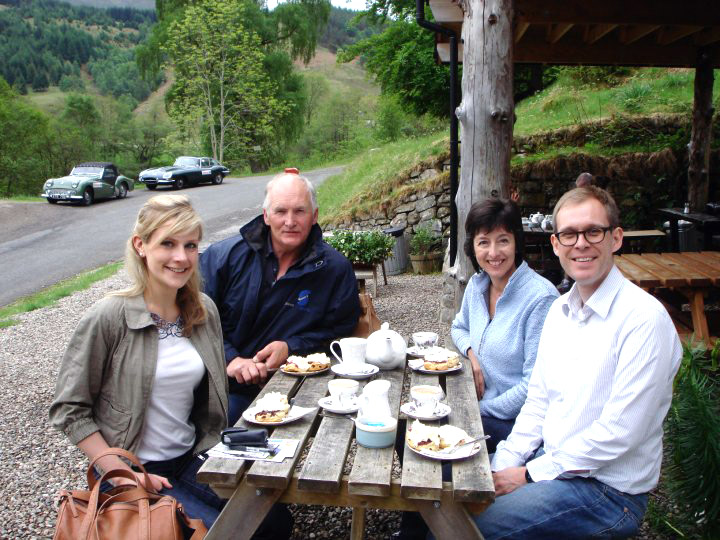 ---
Barnett clan about to do battle in the Angus Classic Rally 2006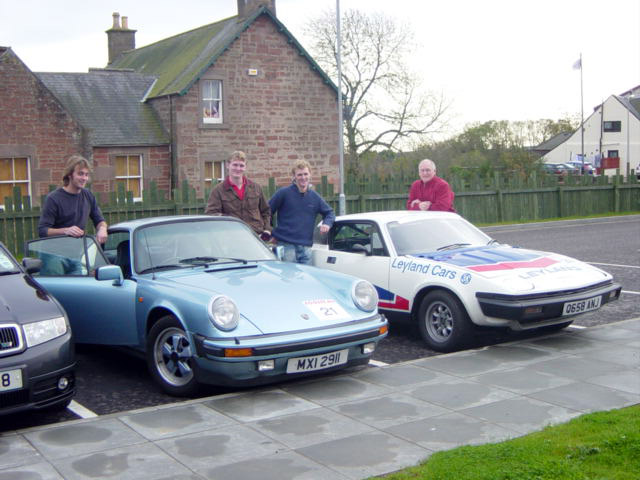 David's sons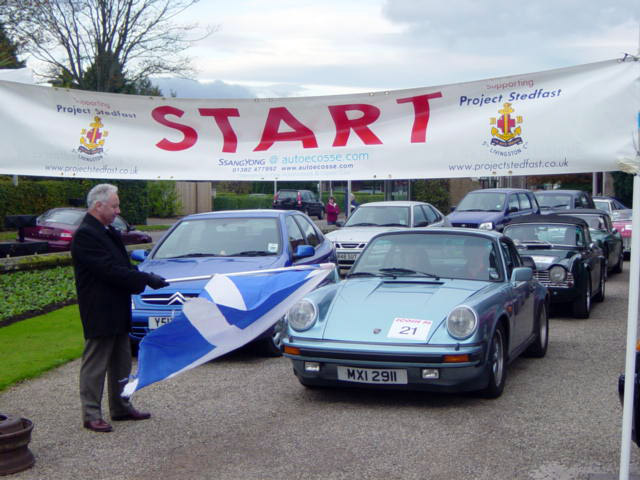 Gareth at Silverstone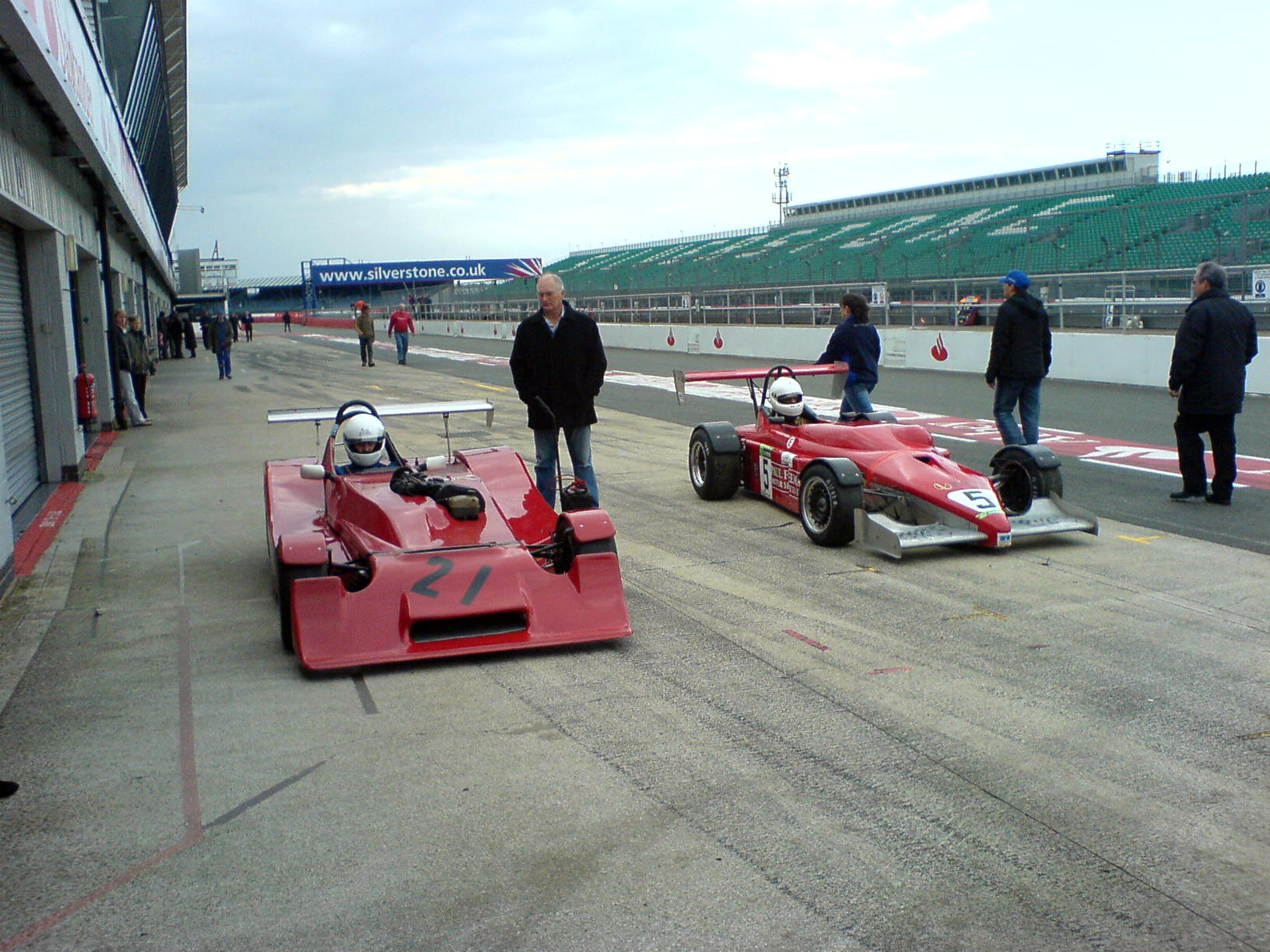 Gareth's 1st race at Knockhill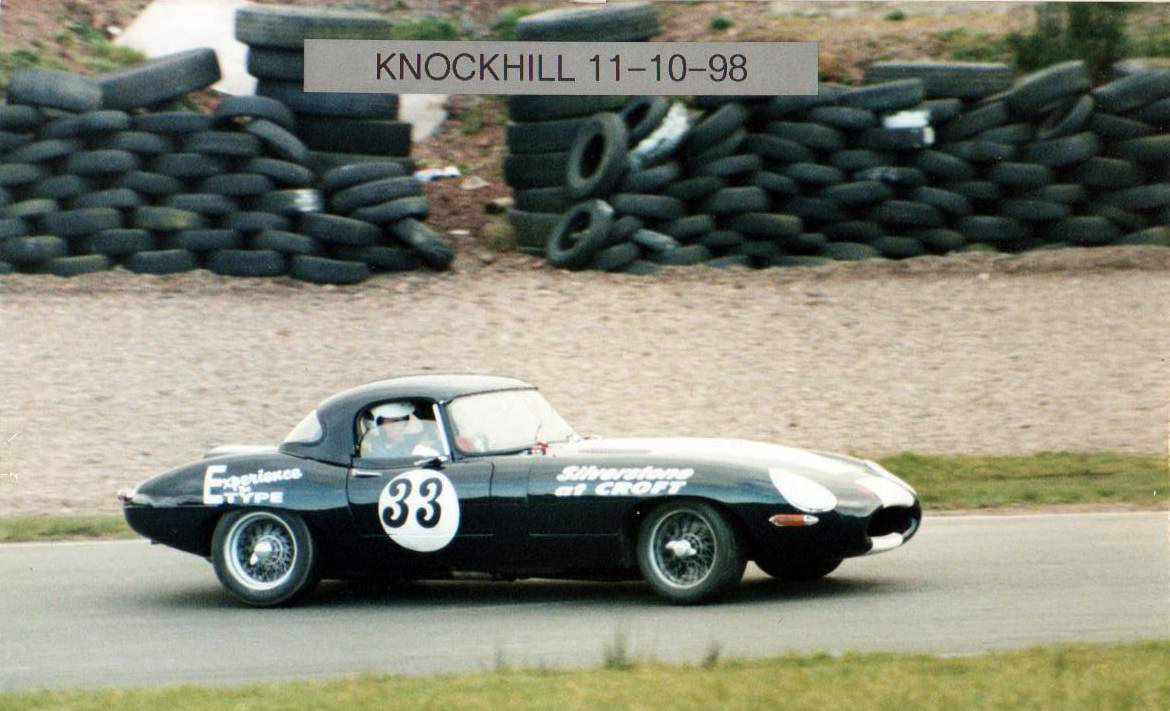 Gareth's Mallock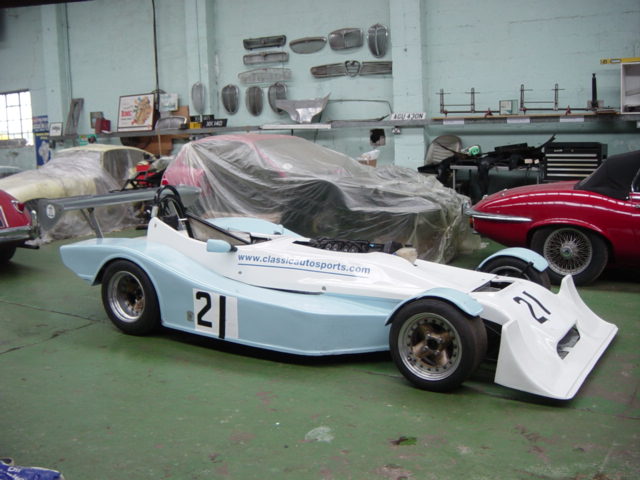 Philip Barnett's 1st event in his TR8 with Dad navigating.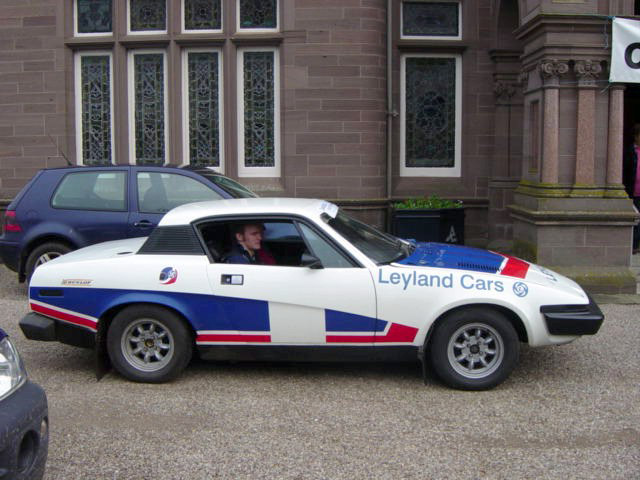 Gareth at Brands Hatch recently (mid-2008), competing in the K Sports Clubmans Championship with his Mallock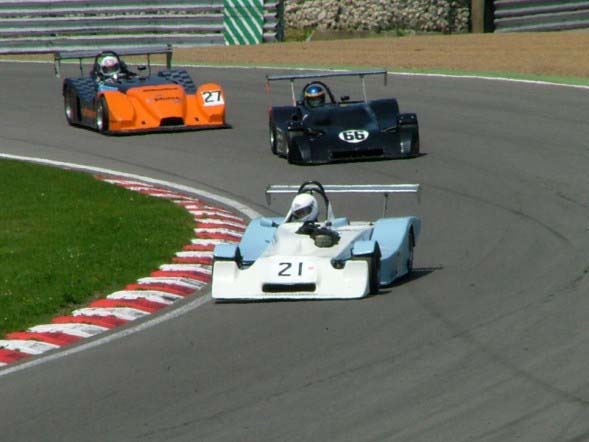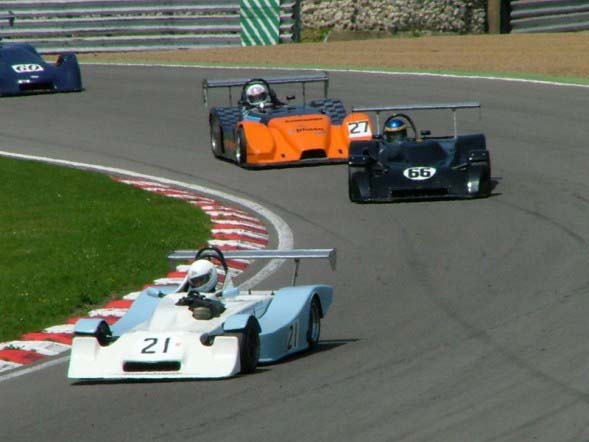 ---
Our customer, Andy Dee-Crowne with his 1969 Porsche 911 RSR replica at Silverstone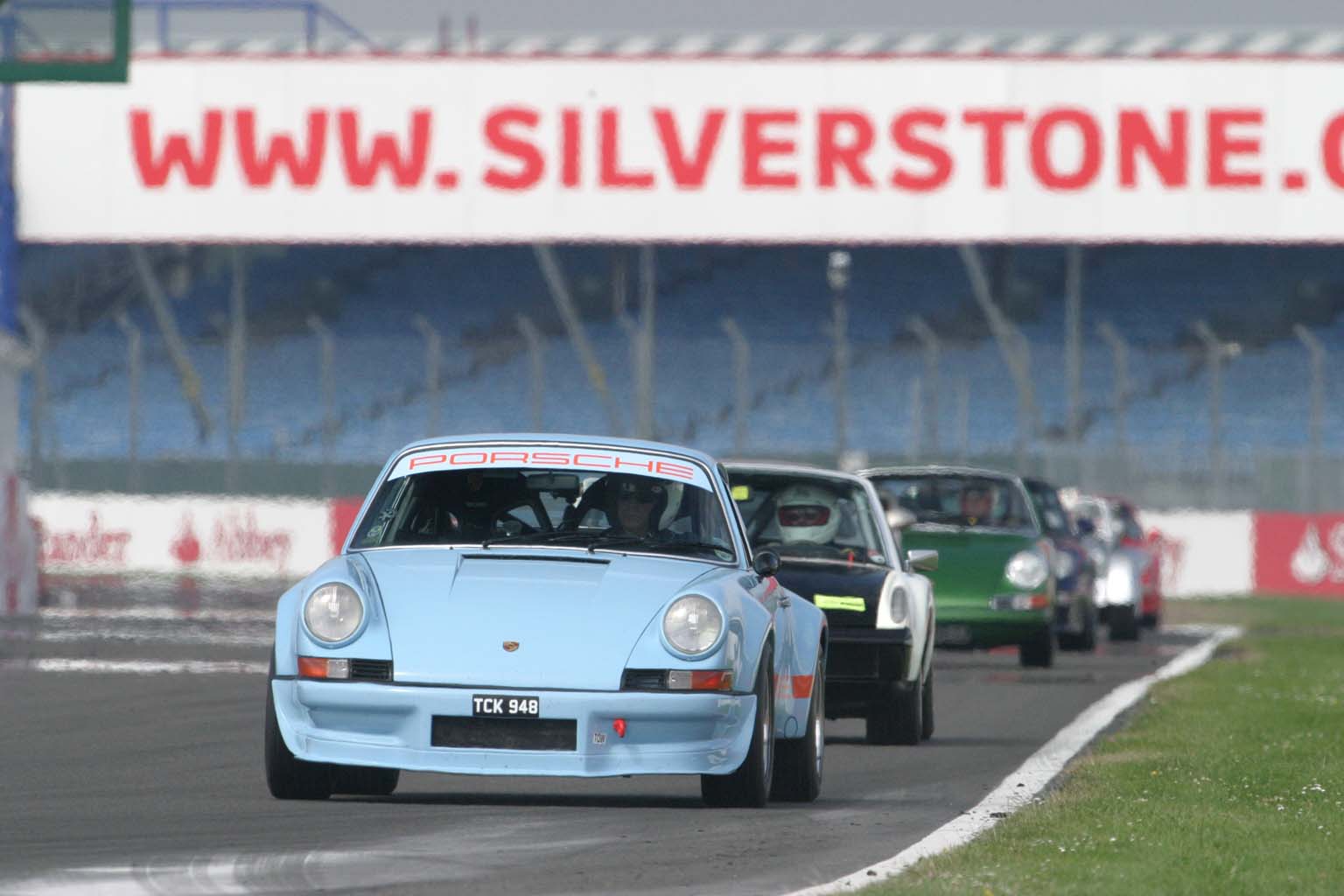 ---
David, in the 62 E-Type below, won his class in the Northern Speed Championship in 2006.
Forrestburn in the wet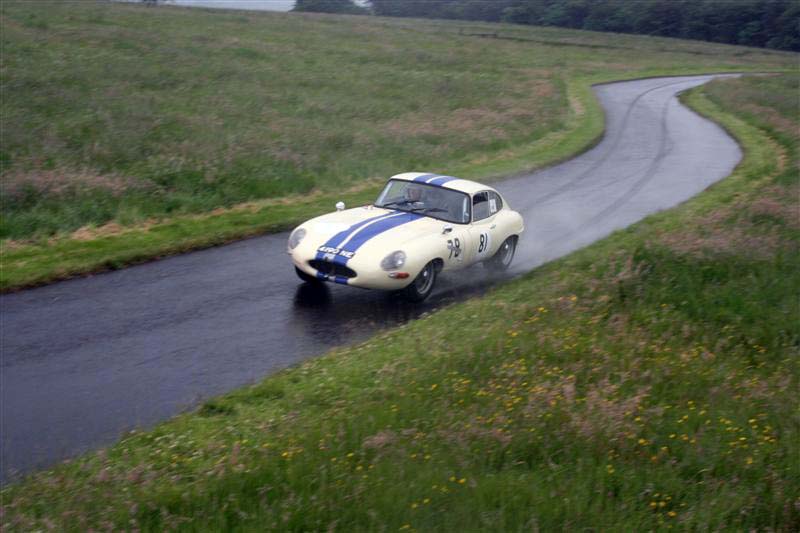 Kames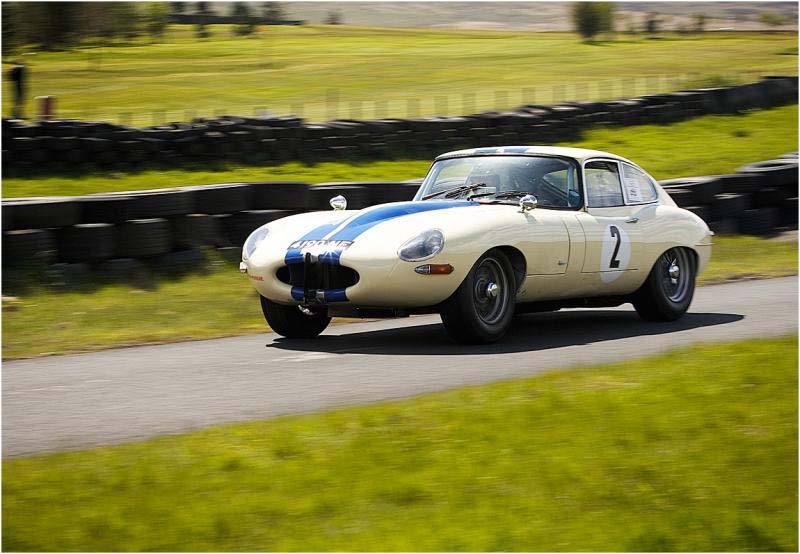 Three Sisters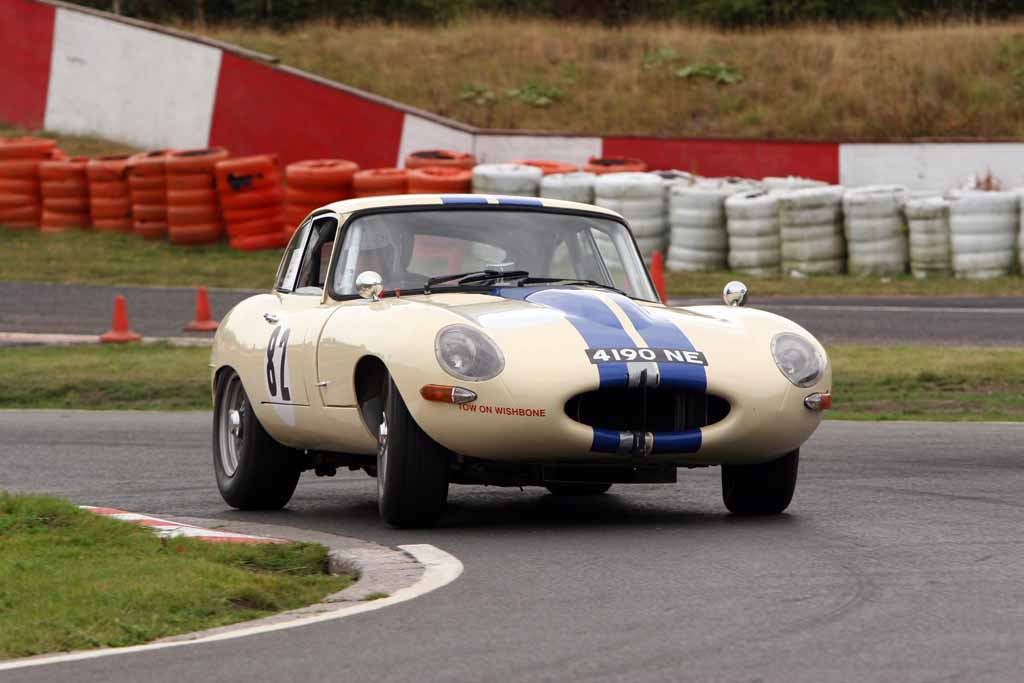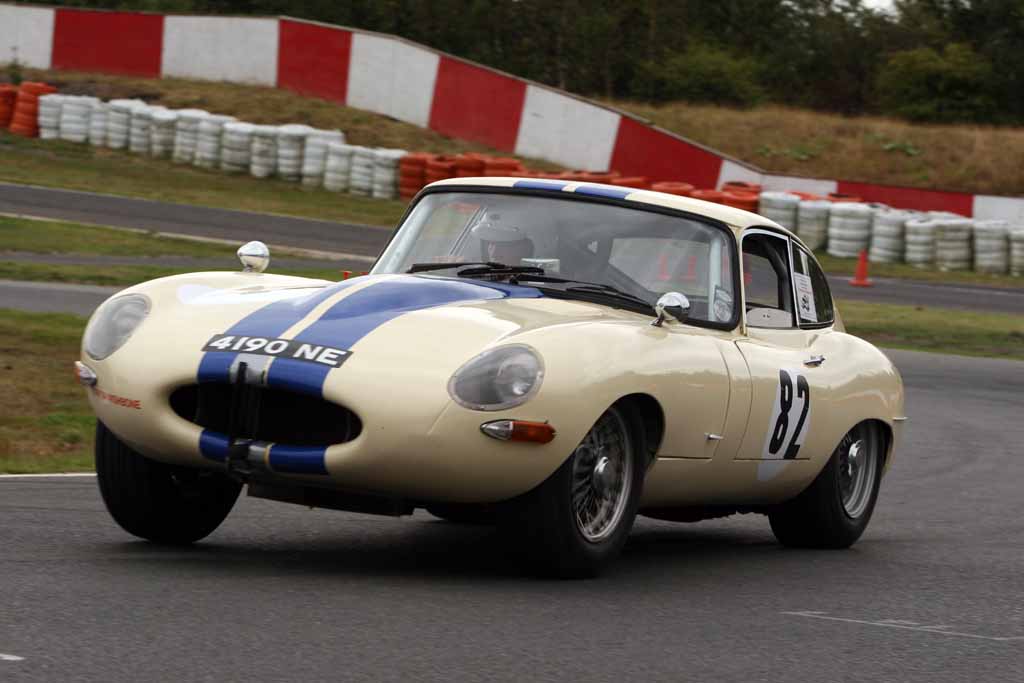 CA prepared powerplant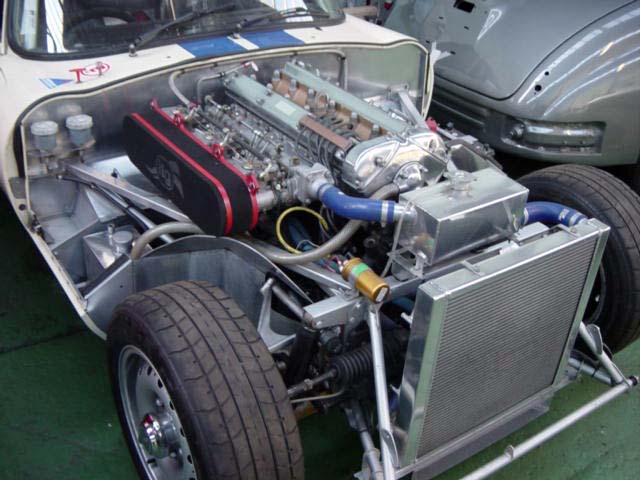 David racing at Croft en route to setting fastest lap, 1998.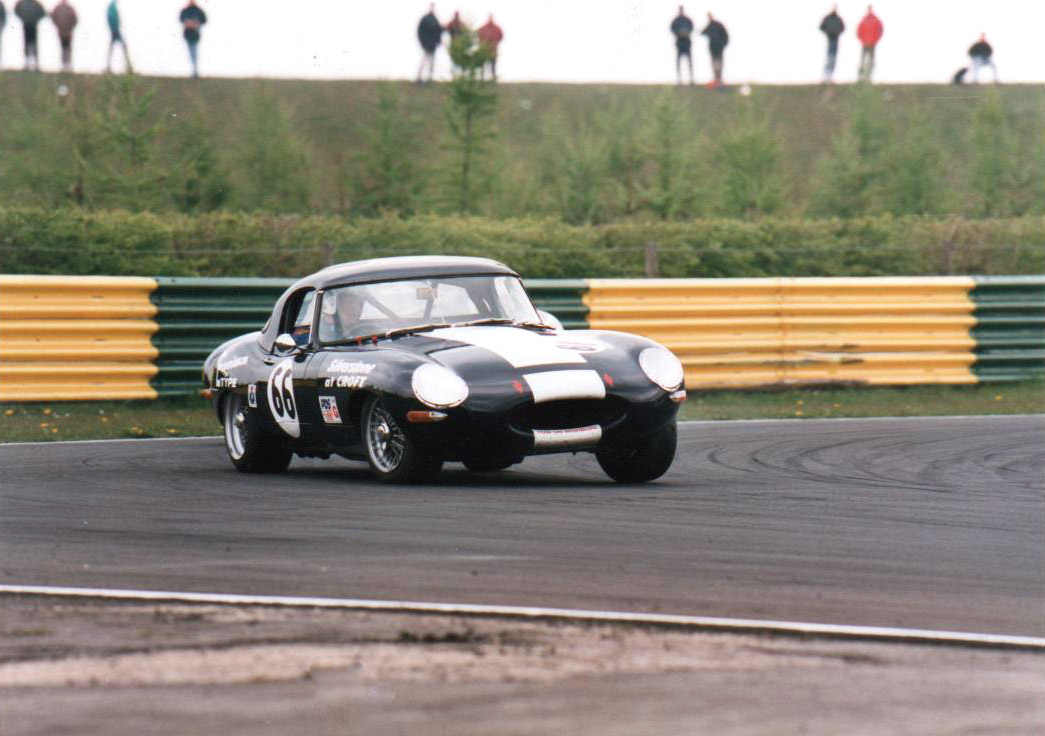 ---
David and his (ever patient) wife Eileen in the Trans-Scottish Challenge, 2006.
Kenknock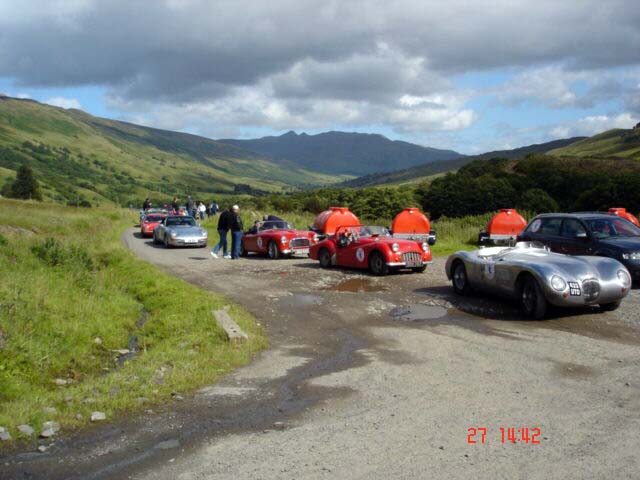 Robbie Coltranes Bentley chasing the C-type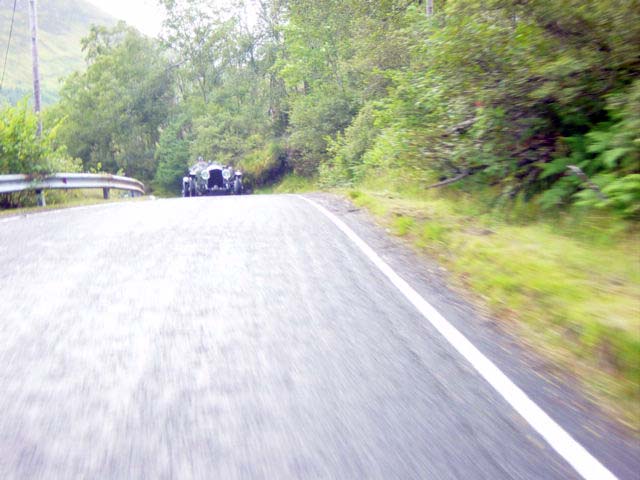 Glen Lyon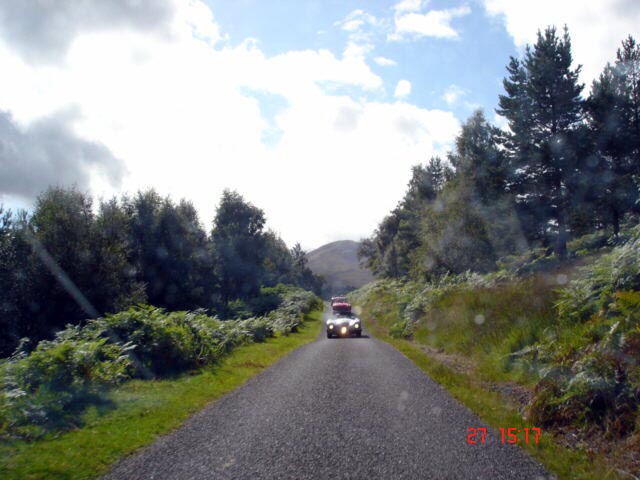 Lunch rest for the C-type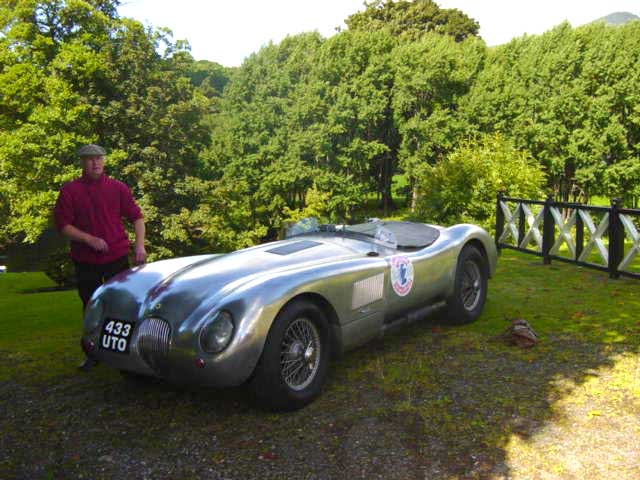 Robbie Coltranes Bentley following the C-type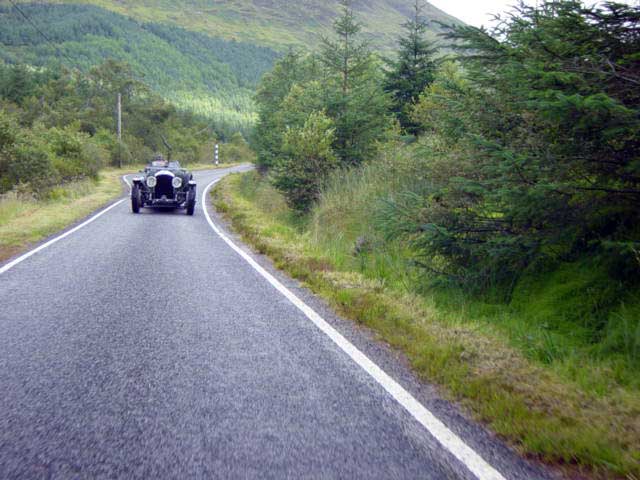 The Lady of The Manor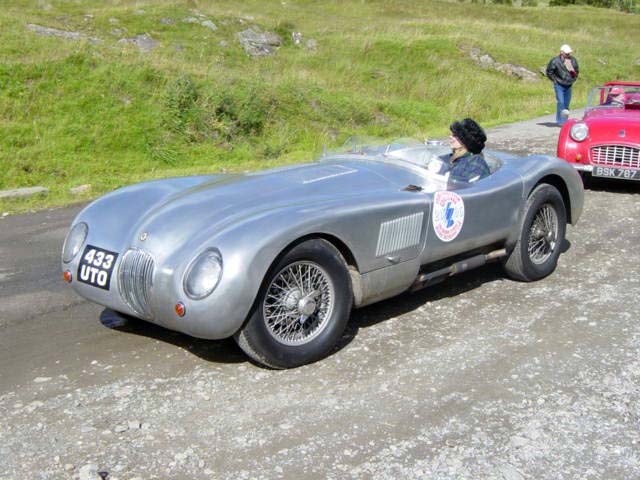 Voted by fellow competitors their "Favourite Car"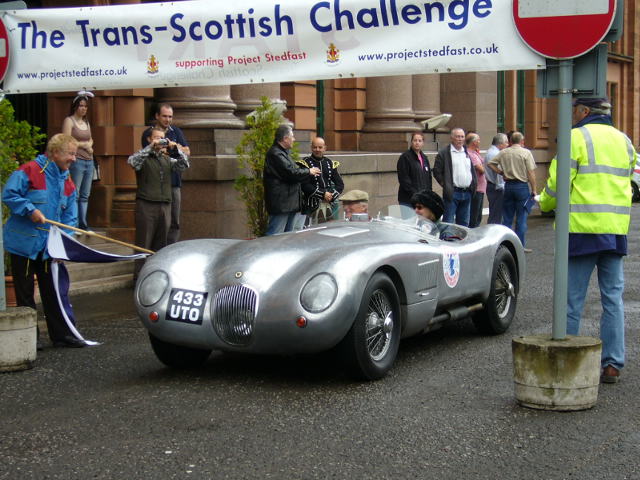 Video clip of the C-type in action .. needs FULL VOLUME when played!

---
.